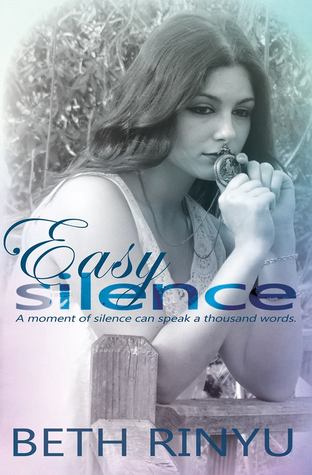 Synopsis
They say you never forget your first love. No matter how many more come along or how much time goes by, there will always be that one person who will be forever embedded deep inside your heart and soul. For me, that was Jaxson Callahan.
We were complete opposites. I was a senator's daughter. My parents were always too busy keeping up appearances on the political scene to show me love, so instead they bought my affection.
He was the son of a woman who allowed men to use and abuse her as well as him, just for her next fix.
We became each other's solace during that summer we met, creating a lifetime of memories in three short months. I provided him with a sense of hope that there was more than just the harsh reality of the life he had grown accustomed to, and he showed me a genuine love that I had been yearning for my entire life. We vowed to be together forever. I loved him and he loved me…. and nothing would keep us apart.
Nothing except the secrets that were hiding in that small seaside town.
Secrets that altered our destiny. We were never given any warning as we watched our future shake, crumble and disappear altogether, leaving us with nothing but memories of a bittersweet past.
Life can be beautiful.
Life can be kind.
And, life can be heartless…..because nothing about our situation was fair.
https://www.goodreads.com/book/show/25561529-easy-silence
My review
Last weekend Natalie told me about Easy Silence. She'd just finished reading it and was raving about it. She happened to mention something big happening that broke her. Now I am not one of those readers who enjoy these types of books (A little cryptic there but if/when you read this book you'll understand my meaning in that comment.) so I was really hesitant. Natalie pleaded. I gave it a go.
Best. Decision. Ever.
I read this book last weekend and I'm still in a massive book hangover – HUGE hangover – and I still can't find the words to express the impact this book had on me. I have never, ever, cried so hard from a book. The last 30% probably took me three hours to finish. Each page took half an hour. I just couldn't see.
Literally. Couldn't. Read!
Total ugly sobbing.
Snot and all LOL.
The synopsis tells you everything I'm willing to share with you about the story so I'm going to make this review about my thoughts only. So, for the first 70% of the book I'm enjoying it, but it's a book I've read a million times over. Nothing to make it stand apart. It's beautifully written and you can really connect with the characters, but for me, I needed more. Just something extra.
Jaxson Callahan was a man of few words, and when he spoke, I really listened. (Read – but you know what I mean, you lose yourself in the story and all of a sudden you are in that book. It's you LIVING it. Bleeding it.) This is why the first part lacked. Jax would bleed his pain and it would just be swept aside. Like there was no reaction to it. There was, but not enough. I needed deeper. I needed more.
Beth Rinyu sure delivered after that.
That last 30%… BANG. WHAM. BOOM… I'm done for. Absolutely wrecked. Seriously, Beth Rinyu has just destroyed me. She took my emotions under her control and obliterated me. I felt every ounce of her characters pain, bled right along with them. I sobbed as she bled their pain into words. I was gutted from the brain outwards, my insides stripped bare, my heart torn to pieces, my pulse hammering. Beth took me on the highest emotional roller coaster I have ever been on.
But strangely Beth left me utterly content with the ending.
It was perfect.
I was rebuilt.
There are a few lines I absolutely LOVE, but I'm not sharing them. Some would give away too much… and, well, I'm urging you to read the book to find your own favourite lines. You won't be disappointed. I really feel like you're missing out if you don't experience this ending.
Easy Silence is a book that shows the true understanding of ever lasting love. It stole my breath. Honestly, it really did – I used my inhalers more whilst reading it than I had for the whole month before.
Okay, now I want to explain my rating. The first 70% would have been a 4 star read had the ending not blew me away. The last 30% was 6 stars. I've only ever given 3 books 6 stars. They're the books that emotionally attack my soul. They stay with me forever. They're books I get tearful over just thinking about. The last 30% was that and more. I can't get it out my head. Beth knows how to hit hard. She wrecked my soul and made me happy with the hurt and pain.
So overall I give this book 5 emotionally destroying stars.
Purchase Links
US http://amzn.to/1IKqKfu
UK http://amzn.to/1gcLOA4